Trade stocks, options, futures, and more with free limit orders and higher day trading leverage.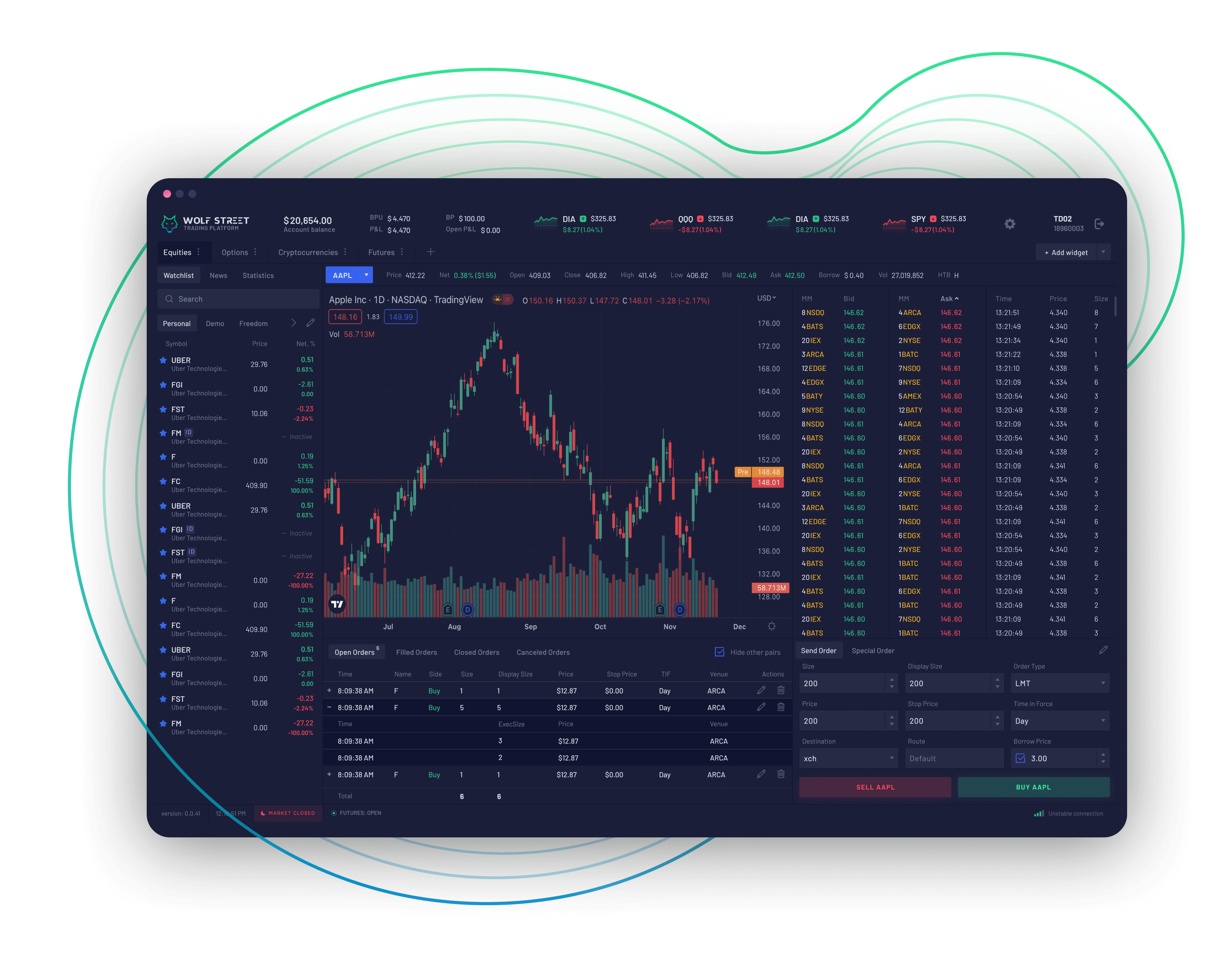 Open an Account with WolfStreet 100% Free 100% Free
Free Online Stock Trading Software
Access your online stock trading account wherever you go with WolfStreet.
Access your trading account wherever you go
24 x 7 Customer Support
Call anytime from 7am to 5pm EST or start a chat on the website 24 x 7.
Our Technology
WolfStreet offers all clients state-of-the-art trading software. Whether you're a beginner...
Pattern Day Trading Rules
Rules are regulations that require traders who execute more than 3 day trades within a five-day rolling period in a margin account to maintain a minimum account balance of $25,000
Free Limit Orders
We provide 100% Free limit orders to all of our accounts. Open an Account with WolfStreet
Receive up to 4 to 1 Leverage
WolfStreet provides clients up to 4 to 1 intraday leverage on their equity
Register for a Free Software Demo
Open and fund a trading account today and experience The WolfStreet Advantage.